Elisabeth Schuler Russell – Founder and President
A pioneer in the health advocacy movement, our company's founder, Elisabeth Schuler Russell, launched Patient Navigator LLC in October 2004 after navigating her 2-year old daughter's journey through an inoperable brainstem tumor.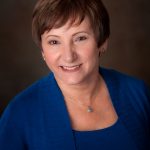 Elisabeth experienced first-hand how difficult and frightening it is for a family under stress to navigate the complexities of the American health care system.   When her daughter recovered, Elisabeth committed herself to a new career using what she had learned as a patient advocate to help and teach others.
Elisabeth Russell is the President of the National Association of Healthcare Advocacy Consultants, which she co-founded in 2009.  In 2012, she was invited to participate in a strategic task force on the future of patient advocacy by the University of Wisconsin.
Elisabeth has been trained in several disciplines.  In October 2011, she completed of the Mind-Body Medicine Professional Training Program offered by the Center for Mind-Body Medicine (CMBM) in Washington D.C  In June 2009, Elisabeth completed CancerGuides® II training, The Center for Mind-Body Medicine's course in integrative oncology for people with cancer and their families.  That same year, she completed a continuing education course on conventional medicine at Georgetown University.  In 2007, she earned the Certified Senior Advisor (CSA)® credential which provides specialized training in aging and the important issues that affect seniors.
Elisabeth Russell was trained in 1991 by her local hospice organization as a bereavement counselor.  She founded a parent loss support group which she facilitated for ten years. She has been a full-time caregiver for a family member and understands the needs of the elderly.
In her first career, Elisabeth worked 24 years in the U.S. Government, 22 of them as a diplomat with the U.S. Department of State during which time she earned nine prestigious Honor Awards.  She holds a master's degree from Georgetown University's School of Foreign Service and a Bachelor's Degree from the American University in Paris, France.  She has lived abroad, traveled extensively and speaks French and Spanish.  She is married with two children, a son who is 20 and her daughter who is now a healthy, thriving 17-year old.
Of her new calling, Elisabeth recounts a conversation with her pastor in 2003.  "I asked him, 'what can I do to thank God for the miracle of my daughter's survival?' He told me, very simply, 'You should help other people going through the same thing.'  I knew at that moment I had been given my answer."
Dr. Karen Zorrilla, M.D. – Medical Director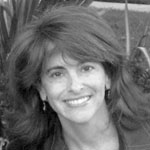 Dr. Karen Zorrilla, a bilingual board-certified pediatrician, developed a personal interest in patient advocacy and navigation fifteen years ago with the birth of her daughter who was born with a rare congenital skeletal problem associated with significant orthopedic issues. Searching for the best care for such a unique problem took her on a journey within the United States as well as abroad to Europe. Along the way, she has had the privilege of collaborating with specialists at major medical centers in the U.S. and in Europe.
Professional colleagues, friends, and family often refer families to her for assistance in finding the best care, and she has had the privilege of helping families who are afflicted with many different conditions, not only here in the U.S., but also from as far away as Australia and South America.
These families have included both adult and pediatric patients, with a common thread in all of these cases being feelings of helplessness and desperation. Dr. Zorrilla knows, firsthand, how frustrated and how helpless one can feel when there are no clear answers, especially when it relates to one's child or loved one. She driven by what she loves to do most… helping people… and is fortunate to be able to draw on her many years of medical training, practice and experience both as a pediatrician and as a mother to guide the families that come to her to seek the very best for their unique medical situations.
Dr. Zorrilla completed her general medical education and pediatric residency training at Baylor College of Medicine in Houston, Texas. Her clinical training was all completed in the Texas Medical Center at Texas Children's Hospital, Ben Taub General Hospital, The Methodist Hospital, and St. Luke's Episcopal Hospital. During residency, she was honored with a position as a neonatology Chief Resident. Prior to her medical training, Dr. Zorrilla attended Duke University where she received a B.S. degree in Psychology.
Dave Schlosser – Director for Medical Research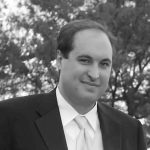 Dave Schlosser is currently a graduate student in clinical oncology at the University of Birmingham, England.  He has been doing research in one form or another since very early in his life. From conducting recombinant DNA research in his basement as a young high school student to co-authoring several peer-reviewed scientific journal articles later in life, Dave has always been excited to learn something new. He started applying his research skills in a health advocacy capacity when several of his family members encountered difficulty resolving complex health issues after years of frustrating treatment. In one case, the family member was shuttled from one specialist to another with little briefing beforehand or follow-up afterwards, and others were simply told by their physician to "go to a specialist at an academic medical center" with no accompanying recommendations. After reviewing their cases, he conducted nationwide searches and identified several experts with specific experience in treating patients like his family members, and introduced them to each other. In each case, they quickly got back on the road to better health, and that got Dave thinking about altering his career path in a way that was more fulfilling and in which he could use his training to more directly help people.
Prior to joining Patient Navigator, he spent over 10 years helping bring exciting new medical research ideas to commercial viability by moving them from the lab to the hands of a commercial partner with resources to develop it into a product. Working through his own business development practice, as a full-time consultant for Allos Therapeutics, Inc. (a publicly-traded oncology therapeutics company), and as an associate at The Scripps Research Institute, he scoured the scientific community for new technologies with commercial potential, evaluated their viability, and helped jump-start their commercial development process.
As a high school student, Dave was a genetic toxicology intern at Pharmakon Research International, Inc., a preclinical contract research organization. As an undergraduate, he participated in the Howard Hughes Medical Institute's Scholars Program, and subsequently completed scientific research internships at The Pennsylvania State University, Duke University Medical Center, and Massachusetts General Hospital. He earned a B.S. in Molecular and Cell Biology from The Pennsylvania State University, completed graduate work in cancer biology at the Oregon Health and Science University, and is also a trained Emergency Medical Technician.
Rick Pugach -  Director for Insurance and Billing Services
Rick Pugach (BS, Accounting, University of Rochester; MBA, Health Administration, Temple University) has 30 years of experience in health care management and consulting.  He did not realize this at the time, but his responsibilities that often entailed navigating the health care system and avoiding the black holes were an ideal training ground for becoming a professional health advocate.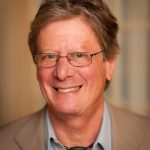 Like many health advocates, Rick's passion grew from personal and family health experiences.  He is the Founder and President of Health Navigaid, LLC, a full service health advocacy company.  Rick's association with Patient Navigator, LLC and Elisabeth Russell began in 2014.  His particular expertise is health insurance matters and provider billing issues.
Rick's professional health care experience began with a decade in the pioneer years of the HMO movement (mid 1970s – mid 1980s) with the first HMO in Pennsylvania.  These were challenging and exciting times – long before the mainstream insurance industry diluted the original managed care concept that was created by the HMO Act of 1973, participants in the early managed care movement were driven by the mission of creating an accountable health care delivery system with readily available preventive health services.   Rick's insurance-related services range from reviewing annual health plan options and clarifying benefits and coverage questions to representation in insurer disputes.
Rick and his wife Leslie live in Havertown, Pennsylvania.  They have two grown children, two puppies and one cat.
Patient Navigator, LLC also draws on the expertise of other trained professionals in our network as needed to develop and implement your action plan.