Below are excerpts from our roadmaps, which are available for download in full text. For your free copy, contact us today.
Successful Medical Communication
Being diagnosed with a serious illness is a frightening experience. It is important that you research and educate yourself about your disease and learn to communicate with your medical team. An informed patient gets better results. Here's how:
Taking Care of You
Doctors and other members of the health-care team should regularly assess a patient's emotional and social needs, and then ensure that the patient is linked to appropriate resources. In reality, though, most do not have the time or staff resources to manage the psycho-social needs of a seriously ill person. Our roadmap series weaves together for you a coherent approach to managing your situation so that you can focus on treatment, healing and recovery.
Evaluate Health Information on the Internet
Avoiding information overload and finding credible, reliable information is difficult. Internet content is not regulated, so you need to be a knowledgeable consumer when you are searching for information about cancer or other diseases. Consider the following questions when viewing health information websites: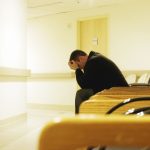 Preventable hospital hazards claim almost 300,000 in America every year. Another 3,700,000 Americans are harmed, but survive. Most of these deaths and injury are among older patients, and most are the result of a strained health care system seriously short on nurses and other critical resources. You have to manage your hospital stay as if your life depended on it.
Organize Your Financial Records
You have stacks of medical reports, bills, insurance statements, claim forms, and payment records piling up and causing you stress. Piles of disorganized paper (and electronic records) can surely intimidate any patient. If you ignore the paper, you might not take necessary medical actions or you could fail to maximize your insurance benefits. This roadmap will help you must organize these important documents into a user-friendly system.
Manage Your Medical Records
You must learn to be your own best health care advocate. Like it or not, a big part of effectively managing your health care is organizing your medical records. Whether you wish to seek a second opinion or enroll in a clinical trial, being prepared is essential.
Find Financial and Practical Assistance
This Roadmap is divided into four sections: Finding Assistance for Medicine and Treatment; Finding Assistance for Practical Needs; Finding Assistance with Benefits or Entitlements; Websites We Like.
Develop Your Treatment Plan
It's not uncommon to assume that your physician's recommended cancer treatment must begin immediately. You're probably feeling anxious and want treatment to start right away. You want to rid your body of this cancer as soon as possible. However, it is important to know that in most cases, there is time to research the treatment options available to you.
Choosing Your Primary Care Doctor
Your goal is to choose a primary care doctor who will meet your needs and give you quality care. This roadmap will also be useful in choosing any specialists you might need. Primary care doctors are especially trained to serve as your main doctor over the long term. They provide your medical and health care, help you stay healthy, and help to manage your care. Your primary care doctor can refer you to specialists if you need them. Learn how to choose one…